Serile de Povești 1-2-3 Education
Serile de Povești 1-2-3 Education poartă copiii in lumi fantastice si aventuri nebănuite. Poveștile prind viață prin talentul actorilor-colaboratori si prin entuziasmul și implicarea copiilor.
Poveștile contemporane fac apel la autocunoaștere, la întelegerea lumii și a celor din jur, promovează prietenia si valorile prosociale.
Fie că descoperim fabule, povești cu tâlc, povești terapeutice sau cărți de aventură, fiecare seară se încheie cu o mică dezbatere în grup care îi ajută pe copii să extragă învățăminte și să găsească moduri de a folosi în viața lor calitățile pe care le consideră utile.
Intrăm cu bucurie și încredere în lumea poveștilor și pentru că ne amintim mereu vorbele lui Albert Einstein: "If you want your children to be intelligent, read them fairy tales. If you want them to be more intelligent, read them more fairy tales."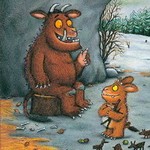 Exemple de povești citite și trăite la Serile 1-2-3:
"Gruffalo" si "Puiul de Gruffalo" de Julia Donaldson, cu ilustrații de Axel Scheffler, ne reamintesc că a fii mic nu este echivalent cu a fi neajutorat. Că uneori inteligența si creativitatea depășesc forța fizică si mărimea. Că limitele se transmit din generație în generație până nici nu mai știm de unde au pornit.
Și că avem resursele de a reuși în ceea ce ne dorim.